Starhill Global REIT's portfolio comprises 10 mid-to high-end retail and commercial properties in six cities across the Asia Pacific. Core markets include Singapore Australia and Malaysia make up approximately 97% of the total asset value as at 30 June 2022.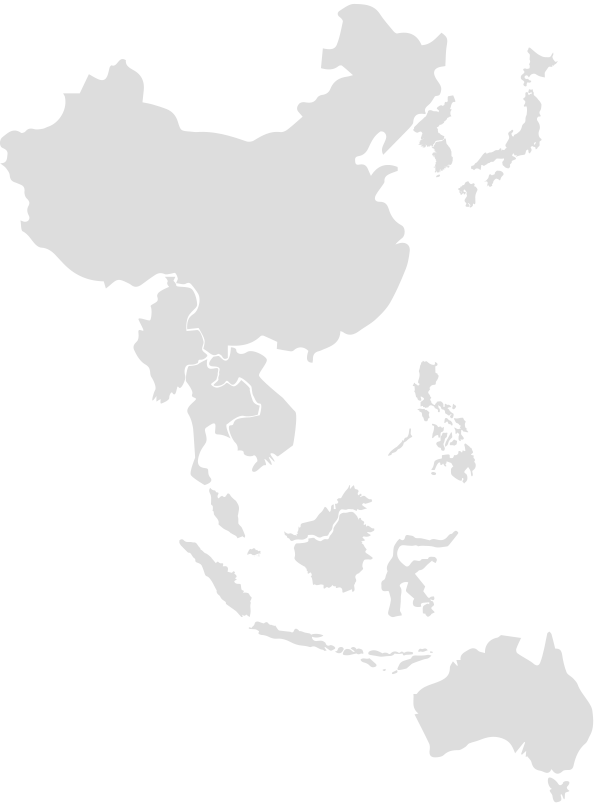 ---

No. of Properties:
10

Portfolio Property Value:
~S$2.9 billion

Portfolio Occupancy Rate (actual):
95.4%
(Committed: 96.6%)

WALE:
7.2 and 4.7 years
by NLA and gross rent respectively
(as at 30 June 2022)
Asset Value by Country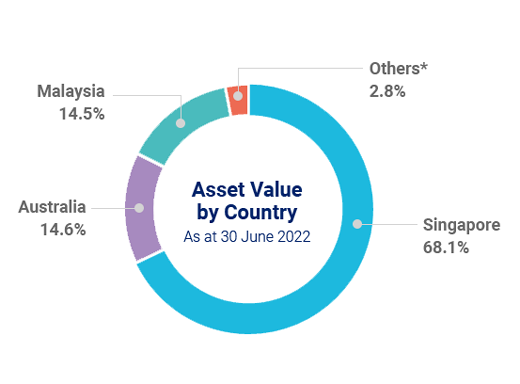 Gross Revenue by Country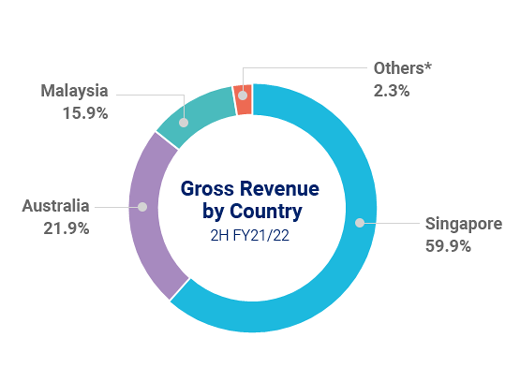 * Others comprises one property in Chengdu, China, and two properties located in central Tokyo, Japan, as at 30 June 2022.